Top Real-Time Search Engines: Their Benefits And Concerns
Social search is a new wave a of search that will have more of an impact on SEO than all the hubbub around Google Instant. Since the boom of Web 2.0 or the social revolution search engines have not implemented measurably improved search results over algorithmic search engines. Most search engines that have seen some improvements have a human element behind the algorithm improving the filtering process of the search results. Even though all of the noise that has been created for algorithmic search engines by the social web there are potential benefits coming from the human input qualities of social search.
Before I go into the top real-time search engines let's look at the potential benefits and concerns of real-time search.   .
Benefits -
Possible reduction in link spam by depending less on the link structure of web pages. .
Sine the results of real-time search is depending on the selection of the users of the social web relevance of the search results goes up. Think of it as having a human filter for all of your search results..
Feedback included – current search has no gauge for their results besides if people click on them or not. Real-time search leverages trusted individuals for providing feedback whether they thought a search results was good or bad. Similar to Facebook's like button that's all over the web now.. .
Viewers are in charge not the publishers. search results are relevant to the viewer's ranking rather than author adding in links and site structure for existing search engines to rank them higher..
Current results, since social search engines grab content in real-time they pull the most current news and pages that are relevant to the viewer. Where current search engines lag on the ranking of sites.  .
Concerns -
Even thought social search can reduce spam there can be new loop holes create for people to game the system. For prevention, real-time search would require a validation of a users' contributions – or use only trusted networks for feedback.
Shortening of The Long Tail can happen from the reduction of sites being crawled and indexed compared to frequent validated searches.
Now let's get down to the top real-time search engines on the web right now.
#1: OneRiot

OneRiot the largest social/ real-time search engine on the web. It aggregates content from  Twitter, Facebook, blogs and other social media sites. This is a key point because many other real-time search engines are limited on what networks the crawl. Most commonly real-time search engines just crawl twitter.
Consolidation is key and OneRiot does a great job by creating a headline of articles for your search. When you click on a headline it will take you to a link for additional articles on that topic.
Even though OneRiot aggregates real-time information they pull mainly from trusted  sources on the web which usually ends up being a media site. They lack the personal element which is one of the biggest components of real-time search. You have to give them credit though since aggregating this type of content is very difficult because there is so much noise from untrusted networks.
Tip: The most valuable way to use OneRiot for online marketing would be to us it to search on important or trending topics. For further information on how to leverage this read my previous post on how to create primary and secondary keywords for social engagement.
..
#2: Collecta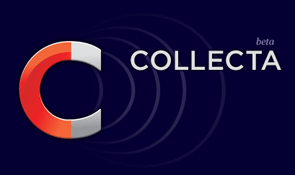 If you're looking for more mainstream content Collecta is a great place to start for real-time search. Collecta does lack entertainment and lifestyle content that OneRiot offers however, if you're looking for important stories this is the place to go.
Even though OneRiot pulls a good portion of their search results from other social sites Collecta focuses on the bloggers. This helps in their validation process but also lacks the quickness of microblogging sites such as twitter.  they do a great job as well organizing their search to let you dive down into a topic to see multiple sources on the topic.
Collecta does a great job displaying their search results it does lack the user interface to allow  viewers to see search results from twitter and other microblogging sites. They rank everything to how recent the post is and that's why I'm guessing they put twitter results in the back of the search because there could be too much noise for relative searches to pull through.
TIP: Use Collecta to scan a variety of social media platforms for the latest information on your business industry.
.
#3: 48ers

I personally like the strategy that 48ers is implementing into the real-time search engine. 48ers focuses more on the collective response to a news event. Simply put the conversations behind the articles. For example, you can search "social media" and see the conversations that are going on behind the articles that are posted on the web.
For me this is the most important part of the social web, not the articles themselves but what people are saying about them. However, if you are not aware of a certain topic 48ers doesn't help you too much and letting you know you should search for it.
48ers has a better streamlined search than OneRiot and Collecta moreover, they implement a drill down as well to let you see more articles on the topic. 48ers does an exceptional job adding in social bookmarking sites where the previous two do not aggregate that content as much. Social bookmarking can add a great validation filter for real-time search that the others are missing.
TIP: Use 48ers for brand mentions or industry discussions around a particular topic
.Let me know if you think there are some other valuable real-time search engines that should be added to this list. Moreover, have you used real-time search engines? and do you think they have a real potential?